Testimonials
When choosing a real estate professional, get to know their history!
Below, you'll find information that will help you get to know me better - from awards and credentials I've achieved, to references from past clients.
I consider the satisfaction of my clients to be my greatest achievement, and take pride in my high volume of repeat business and referrals.
Call me today - I'd love to add you to this growing list!
Marna Langner 4488 208 A St. Langley
Marna Langner
JULY 24, 2020

If you need a top-notch realtor, look no further than Marleane Maxwell. When I needed to sell I interviewed 5 realtors and hired Marleane. Why? Three main reasons: she was very well prepared for our initial meeting, she impressed me with her knowledge of the local market AND she suggested the highest list price - $200,000 over what two other realtors had suggested. After talking to 5 different realtors, I was a bit skeptical with our list price, thinking we had a lot of negotiation room, but Marleane was confident. Marleane went over and above to sell my home. She worked tirelessly with me to get my home ready for viewing and her decorator touches made all the difference. With Marleane's knowledge, years of experience and the fact that she has her finger on the pulse of the real estate market, my home sold within 3 weeks! And for a price I didn't think was possible. From start to finish I put my trust in Marleane and she delivered in spades! I highly recommend Marleane Maxwell to anyone needing a fabulous realtor!

Marna Langner
Brian & Margaret Taylor Reference Letter
#418 - 20259 Michaud Cres
Langley, BC V3A 8L1
April 1st. 2019
To whom it may concern
WOW ! My wife Margaret, and myself, are not in the habit of using superlatives in our speech or what we write. But this exception is made to express our joyous feelings about one incredible lady realtor, Marleane Maxwell. From the moment she entered our home to discuss listing our condo for sale, we knew we would be dealing with someone special. The preparations she had made to help us choose the right listing price were so extensive, and her knowledge of the housing market shone brightly.
Then we discovered that Marleane was also a qualified interior design specialist. Well, we thought our neat and clean condo was ready for even the most meticulous inspections, but in hours she transformed it with just minimum additions into a place where everyone would want to live !
The listing duly appeared - a masterpiece of description, supported by incredible photographs, and guess what ? Through Marleane's contacts we had two people come through with their realtor's to view our place the very first day. One of two competing offers won out and the place was sold-for over the listing price.
So if you want personal, professional yet friendly attention to your property sale for purchase needs contact Marleane.
You too can be a happy camper !
Brian and Margaret Taylor.
Gerry & Cheryl Hildebrandt
"have bought and sold over a dozen Properties and Marleane was by far the most professional Realtor we have ever dealt with looked after every detail to our benefit, IF there is a better Realtor on the lower mainland I would like to know whom that might be. She sold our home for more money than we had planned for. Marleane was so awesome we can't even describe how muçh we love her! She is the best, Thank you Marleane."
James & Tasha Waugh
"From start to finish, we found Marleane's constant positive attitude and exceptional market knowledge put our minds at ease during the most emotional, yet exciting decision of our lives. Her decorating and staging expertise transformed our home into the ultimates show home creating positive feedback and interest from buyers! On the buying side, Marleane's timely market research and superior negotiating skills allowed us to secure our dream home! Without Marleane as our agent, we would have never sold our house for the price we did. Our neighbor sold a day before with the advantage of a 2 bdrm suite. Marleane was able to get us $10,000 dollars more! Her attention to detail, staging and negotiating skills really do make a huge difference. Above all, Marleane intently listens to her client's needs and limitations and keeps this information top of mind when negotiating with other realtors and buyers. Her extremely caring and empathetic approach puts Marleane above the rest! We put our full trust in Marleane and she delivered!"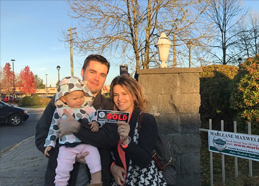 Dylan & Sarah
"As a first time home buyer there is a tremendous amount of anxiety and fear in purchasing your first home. Marleane was very responsive to my communications (calls, texts, emails). We had a lot of questions. Marleane took the time to answer each question, every time, very thoroughly.

Our experience with Marleane could not have been any more positive. When I say she went above and beyond, I truly mean it. She's very considerate and very knowledgeable. From what we encountered I think it is fair to say that Marleane has a very strong work ethic - A quality that you really want in a realtor. She made us feel like we were her only client.
Marleane's local knowledge, years of experience, and patience really helped us feel comfortable and get over our nerves. We have no regrets using Marleane, or purchasing our first home. We are nothing but excited. The whole process could not have been any better."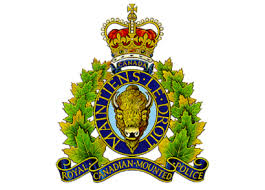 Helen & JP
"When our family had to relocate to the lower mainland from a less expensive area, we had to sell our house and purchase a new one at a time where the market was extremely difficult for buyers. We were on a timeline dictated by both work requirements and by a fast closing window of opportunity. We were lucky to find Marleane, whose knowledge of the Fraser Valley and the Lower mainland compared to no one else. She was attentive to our needs and relentless in finding us a home that would work for the needs of our growing family and our modest budget. Within a week we sold our house and after only two days of house hunting we found a new home. Marleane went above and beyond to make what could have been a very stressful experience, a fast and worry free one. As our realtor, Marleane acted as an advisor and guardian of our interests. We highly recommend Marleane to anyone!"
JENN BROWN
August 13, 2016
I recently had the pleasure of working with Marleane. I was referred to her by a friend and could not be happier that I chose her! I was selling my very first home; a two bedroom condo. Even though my condo was small in comparison to the high end homes she was selling, she made me feel like mine was her top priority. Marleane had my condo sold within two weeks at a price I was more than satisfied with. The evening of the sale, she sat with me in her office for three hours until the deal was complete at 11:00 pm. Marleane is one of the most caring, compassionate and hard working individuals I have ever met. She dropped everything to accommodate the buyer's and my needs. I was so impressed by how she made me feel and what she did for me, I convinced another friend to list with her. Marleane sold her condo within one week !!! Thank you Marleane for being you and walking me through every step of selling my condo. I cannot thank you enough.
Jenn Brown
Harold and Bev Knop
Marleane impressed us with her knowledge of the market, when it was unpredictable and in a decline. Even in this market she sold our house in a week with competing offers for more than asking. She was invaluable in negotiating on our behalf. Marleane has assisted us in buying & selling 4 properties.
Ed & Marlene MacKenzie
We have known Marleane for many years. She sold our place in South Langley in 2000 and sold us our dream home in Tall Timbers. 17 years later we were ready for a new dream home. Just as we were coming on the market, the market slowed down. It was a stressful and nervous time for us but all through it, Marleane reassured us our home would sell and we would get our new dream home. Marleane is our hero. It all happened just like she said. She just doesn't give up and her marketing materials and virtual tours are first rate. At no extra cost she staged and decorated our home, making it even nicer. She really does go the extra mile. She did everything she promised and everything went through perfectly. She is our friend and Realtor for life. Ed and Marlene MacKenzie.
Jason & Francesca Birkland
Dearest Marleane,
We can't thank you enough for helping us with our future. You made the whole process seamless and surprisingly easy despite our fears. Choosing you from many that we had interviewed was simply natural. It was your combined confidence and the feeling that we would be working as friends rather than just clients that made the decision so easy. I firmly believe that if it wasn't for you, we wouldn't be in our dream Walnut Grove location we are in today. To say how grateful we are that we had you as our Realtor would be understating our true feelings of what you did for us. You didn't just find us our dream home in the perfect family neighbourhood for our new family, you found us a home that we will surely grow old in. Thank you Marleane.
The Birkland Family :)
Jason & Francesca Birkland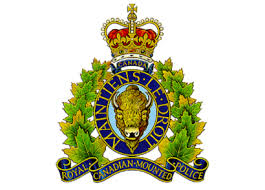 Const. Cedric Petitclerc
With my transfer from Montreal to Chilliwack, I had 1 week to find a home. Marleane had us on a whirl wind tour of 35 homes. By the end of the week, she found us our Dream Home. Marleane made us feel we had 100% of her attention. She LISTENED TO US & was Always available day and night.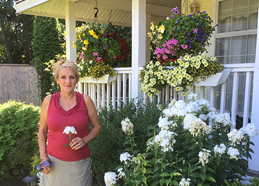 Christine Barrell
"Marleane was absolutely a delight to do business with. She not only provided me with FIRST CLASS SERVICE but her personality and enthusiasm made me feel very comfortable in purchasing my Charming Dream Home through her. We acquired a beautiful friendship during the process and she will definitely remain my Realtor for life. She's Truly an AMAZING REALTOR!!"
Debra McIvor
"I have dealt with Marleane twice in the past the sale of my house and several months later buying a condo in fort Langley she was very helpful with everything helped me understand everything along the way and a very very nice person. I would recommend Marleane to family and friends and if I ever want to sell my condo Marleane will be the one"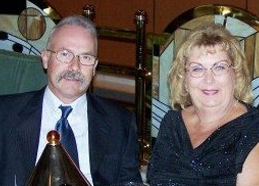 Lyle & Sue Weston
We had 4 Realtors to interview, after meeting Marleane we hired her on the spot. Not only did she do a great job selling our home and our daughter and son n law's home but she also found us the perfect New Home that we absolutely love. We would definitely recommend Marleane and consider her our friend.
Sue Rylan
For the First time, I can honestly say that I would not hesitate to recommend a Realtor. Marleane made the Sale of my home stress free by being professional, friendly and very thorough and Selling my home in 2 weeks with competing offers. She Sold my house for more than we were asking. It was a pleasure to have Marleane as my Realtor.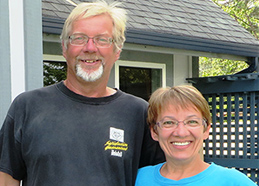 Mike & Roz Heavens
We love Marleane. She did an exceptional job helping us stage & sell our home and helped us relocate to our Dream Home in 100 mile. In less than a month, she sold our house with competing offers. She also Sold my mother's farm, after 2 other agents were hired & couldn't sell it. Marleane gets the job done!
Jason Verlinden First Time Buyer
From the very start of Buying my first home, Marleane made the whole process Easy & Exciting. She found me the perfect place, meeting all my Must Haves. I love my new place.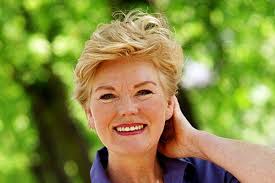 Beverly Podetz
After 1 1/2 Yrs and 5 Realtors I was FED -UP!! I was told she was Excellent!!! True to her word, Marleane worked Tirelessly and SOLD my house in 23 days. Marleane is professional with integrity gave 150%. She staged my home. Her expertise was most valuable and definitely paid off!!! Highly recommend her as your "FIRST CHOICE" Realtor SHE REIGNS SUPREME!!!!
Dave Lassam 8 Deals with Marleane
Over the years, I have Bought and Sold 8 properties with Marleane. She has also sold my parent's family home in Richmond and helped them relocate to Langley. I can always depend and rely on her for all the familie's Real Estate needs. I highly recommend her.
Heidi Shufelt
Over the years I have used Marleane's services 4 times. I can always count on her for her knowledge, enthusiasm and expertise in staging and getting my homes sold. She always goes the extra mile and has become a trusted friend and Realtor to my family.
Jill Hingston First Time Buyer
Marleane was referred to me. She was very patient kind and thoughtful including my daughter in the process. She made buying my first home easy and fun. We love our new home! I would definitely recommend Marleane.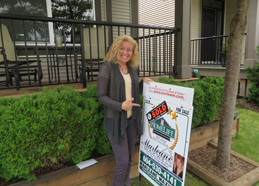 John and Eva Verlinden
From the time we listed our home with Marleane, we had nonstop activity thru our home. She did an excellent job selling our home and worked tirelessly to find us our new home often getting us in first to new properties. She did an excellent job helping our son buy his new home as well and continues to be a family friend. We highly recommend her. She really does go the extra mile.
Kelly Nelson & Denise Chenier
To Whom It May Concern:
It is with great pleasure that we write this letter of recommendation for Marleane Maxwell, Real Estate Agent for Home Life Benchmark.
We came to Marleane upon recommendation from a friend. The first meeting we had with her was done in a very professional manner, we were very impressed by her demeanor and the manner in which she showed us homes in our price range.
Although the market for homes in our price range and in the area we wanted to live in seemed t be very few and selling quite quickly, she was able to help us buy our home.
We spent many hours trying to decide if we should go with a townhouse or a house, and out of the choices we had, we would have made a mistake without her help. She guided us to the right choice and convinced us thatit would be the right home to buy. She was right! We could not be happier with the decision to buy a single-family house.
On a personal level, she is very enjoyable and dependable individual. We will highly recommend her to our family and friends as a real estate agent.
Wishing her continued success, we are
Very truly yours,
Kelly Nelson & Denise Chenier