Not Your Average Realtor
When it Absolutely & Positively needs to be SOLD,
Let Marleane's 25+Yrs Experience and Proven Results...
Work for YOU.
Reference Letter From A Seller:
To whom it may concern:
After 1 1/2 years and five different Real Estate Agents I was fed-up!! In desperation, I finally asked a neighbour, who had recently moved into my area of Mission, if she could recommend a realtor whom she trusted enough to do some work after getting the listing. Without hesitation, she said, "Marleane Maxwell" with Homelife Benchmark Realty in Langley, is Excellent!!!!
When I spoke with Marleane I was concerned that Langley would be too far for her to travel back and forth to Mission. She reassured me that she travels to Chilliwack, White Rock and Vancouver.
True to her word, Marleane worked tirelessly and SOLD my house in 23 days. I jokingly asked her what took her so long? (She also has a good sense of humour.)
Marleane is a professional realtor, with integrity, and gave 150%. She staged the inside of my home as well as the front yard and sundeck. Her expertise was most valuable and definitely paid off !!!!
I highly recommend Marleane and I am sure you will not be disappointed when you choose MARLEANE MAXWELL as your "first choice" realtor". SHE REIGNS SUPREME !!!!
Very Sincerely,
Beverly Podetz
---
Reference Letter From A Purchaser:
To whom it may concern:
We are so happy to be able to write this letter of reference for Marleane Maxwell, being a member of the RCMP and having recently been transferred from Montreal to Chilliwack I had a very limited time schedule in which to find and purchase a home,
(in fact the deal had to be set within 5 days). After our first meeting we were so impressed with Marleane's knowledge and professionalism we felt comfortable enough to sign a Buyer's Agency Contract the same day.
Within 24 hours Marleane had us on a whirl wind tour of 35 homes that closely matched our criteria. She was very patient with us, as we had to include our children ( ages 3 and 12 years). Before the end of the week Marleane had found us our dream home.
During our 3 to 4 day intense home search, Marleane really made us feel we had 100% of her attention. She was available to us whenever we needed her no matter what time of day.....or night.
In Marleane's calm and confident manner she negotiated an excellent price with some extras we weren't even expecting. From the first day Marleane was aware of our needs, she LISTENED to us.
Moving to a new city is stressful enough, having Marleane as your agent will be one less thing to worry about. As an RCMP officer and a family man, I highly recommend Marleane Maxwell to get the job done.
Sincerely,
Const. Cedric Petitclerc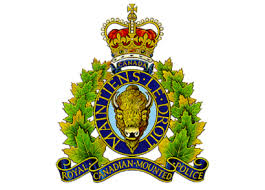 ---
Reference Letter From a Purchaser & a Seller:
To whom it may concern:
In March of 2009 we enlisted the services of Marleane Maxwell of Homelife Benchmark Realty to sell our home.Marleane impressed us with her knowledge of the marketplace at a time when the market was unpredictable and in a period of declining
prices and weak sales volume. Her research, advice and confidence inspired us to list with her. She recommended an asking price that was very reasonable for us and fairly reflected the value of our home. Marleane's sales plan included
using the service of a professional photographer/videographer to showcase our home on the MLS Listing. So effective was Marleane's plan and strategy that the FIRST WEEKEND after listing with Marleane generated 7 showings that resulted in 2 competing bids. In less than one week we had an acceptable offer that came in slightly higher than the asking price.
Marleane's service and attention to detail through the subject removal and completion process helped to ensure a smooth and effortless sale of our home.
We also had Marleane help us in searching out a home for us to purchase. It did not take her long to determine our wants, desires and taste. She spent time in researching homes for us to view as well as those we had searched out for ourselves.
She answered all our questions promptly and accurately. Marleane had more than enough time for us to go and view the many homes that made it onto our list.
She was great at providing that impartial viewpoint that helped us in "seeing" things that we might otherwise have missed.
Marleane did not pressure us to make an offer on any house simply to get a sale done, but
diligently worked with us to find the exact right place for us. When we found the home we wanted to buy, she was invaluable in negotiating on our behalf and getting the deal done for us.
Were we happy with Marleane's service ? You bet ! Do we recommend Marleane to you? Without question.
Marleane is very personable and has a quiet confidence about her that will make sure the sale or purchase of your next home effortless, fun and best of all, at the best possible price.
Good luck with your sale and/or purchase.
Harold and Bev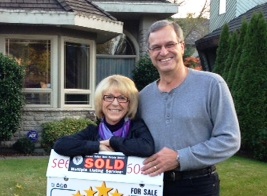 ---
For Sale By Owners:
After a month of trying to sell privately, I had enough and called Marleane. Within a month she had my house sold! Marleane is a true professional ! She counter offered the low offer that came in firmly and professionally pointing out the benefits and good points about our house. I was surprised and very pleased when our counter offer was accepted. If I ever sell another property it will definately be through Marleane Maxwell.
Joe Croasdale
We had decided without waivering to sell our home privately, turning away many realtors, even friends.We found Marleane's energy and enthusiasm too hard to resist. She did what she stated, she sold our house quickly and for more money than we were asking ! Marleane's marketing and negotiating skills were such we could not find fault. Her ads were excellent and she followed up on every lead and kept us informed,
Perry & Anne Phillips
After many tries with several other agents and several attempts to sell privately, I reluctantly hired Marleane. Marleane SOLD my home when no one else could. She got the job done! We highly recommend Marleane Maxwell your real estate agent when it comes time to sell your home.
Retired Airline Pilot /Ron Plessis
---
Reference Letter From A Seller:
Marleane,
My husband and myself would like to say, how very very pleased we are with Marleane's can do attitude, your gentle encouraging manner in which you handle people, your extensive knowledge in real estate, and your willingness to go the extra mile and help out in any way possible.
Last year we had our place listed for 4 months with another realty company, and nothing had happened. We had already bought a home elsewhere, and were forced to sell that home and stay here for the winter, simply due to the fact that the realtor we had was not competent. A colleague I worked with and I had been chatting back and forth all spring and summer about what our plans were and what their plans were. They had listed their home and sold in very short time period as well as found a home they loved and had bought it, all under the guidance of Marleane Maxwell. By the time we had fired our other realtor and asked Marleane to sell our home, we were very very frustrated with the whole process. We asked her to take it off the market and leave us settle down from the emotion of it all over the winter. She was very supportive in our decision.
When my husband was told he had to retire this spring, we immediately called Marleane and asked her to list our home. She came over the next nite, listed our home, gave us some little decorating tips, which I had asked her for, and showed our home the very next night. Within a couple of days we had our home sold for $50,000.00 more then we would have gotten with the previous unexperienced realtor. Marleane knows the market, she knows how to get the job done, and wastes not time in getting it done. My husband and I would not hesitate recommending Marleane to everyone we know. We are very very happy with the results she has shown us, and her continued support to go above and beyond the service of a realtor even after the sale is completed.
Thank you very very much Marleane Maxwell, you are a very nice person, and a true professional.
Norm and Lee Harder Surrey, BC
---
Reference Letter From A Buyer:
Dear Marlene:
Just a note to thank you so very much for being our guardian angel. You accomplished in one week what we had been trying to do for the past two and a half months. Not only did you find us the perfect house but were able to get us into it in two weeks Not having to rent back and being settled for our son's wedding helped to alleviate a great deal of stress from our lives and for that we are truly grateful.
Thank you also for the efficient way in which you handled the purchase of our house and for answering all our calls and questions so quickly; for getting us quotes prior to the purchase and for being so caring.
Our only regret is that we didn't find you for the sale of our house. We will definitely call you upon retirement.
Please come visit anytime.
Sincerely,
Dale, Lorraine and Andrea Hinton
---
Reference Letter From A Seller:
Hope you like this Marleane. You earned it...a job exceptionally well done!
If you're thinking about listing your home and you're not sure of which agent to list with, may I suggest you list with Marleane Maxwell. While it might not seem that the listing agent matters - it does.
Several years ago, my mother listed her property in the country with two other agents and neither one of them had any success in selling her property. Marleane was recommended and had the farm sold within a month.
Every situation is different. When it was time for my wife and I to sell our home, Marleane gave us advice in the staging process and gave efficient showings. Marleane is very knowledgeable, enthusiastic and professional in the sales negotiations. Marleane gets the job done. Marleane comes highly recommended.
Thanks so much Marleane!!!
We love you....
Mike and Roslyn